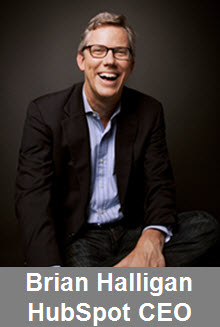 Hubspot's INBOUND 2014 Conference is is one of the better conferences of the year. You should attend and can register here.
Recently, I had a chance to ask Brian Halligan, Hubspot's CEO, these 4 difficult questions:
When you miss a revenue goal, how do you diagnose root cause?
What causes you (CEO) to lose confidence in your sales leader?
Why do CEOs give unrealistic revenue targets to their head of sales over half the time?
How long does a new head of sales have to prove himself to the CEO?