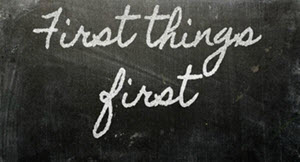 Sales Enablement is a role new to many organizations. But the function may have been performed by multiple people in some limited capacity. In all likelihood these have just been a series of activities to 'check the box'. A Sales Enablement program should not be just a 'check the box' activity. It should be a targeted approach to improve the effectiveness of your organization. If you are looking to implement that type of program. You need to know where to start. You start with the need. Ask yourself: How do I build a Sales Enablement program in my organization? And more importantly, how do I assess and prioritize my Sales Enablement efforts?
How you do identify the priorities?
To repeat what was stated earlier. Sales Enablement should be solely focused on improving the effectiveness of you organization. If that is the case, then you need to figure out where your gaps are. If you know your gaps, then you plug them. That is how you prioritize your efforts.
You want to be world class? In order to get to 'good', you need to know what 'good' looks like. Use this tool to review best in class attributes across multiple dimensions. Conduct the exercise and choose the world class attributes most relevant to your organization. Assess which ones you want to strive for. In doing so, be thorough in assessing how you compare to world class. This will be key in identifying gaps.
Now that you have identified the gaps, you need to implement a program to plug them. Again, not just a list of 'check the box' activities.